SMS
Use our SMS Platform to connect easily with your customer. SMS Campaigns for Your Company! Whether you want to send notifications, confirmation messages, push notifications or more information about the new ones products, 2-WAY SMS helps you meet your goals.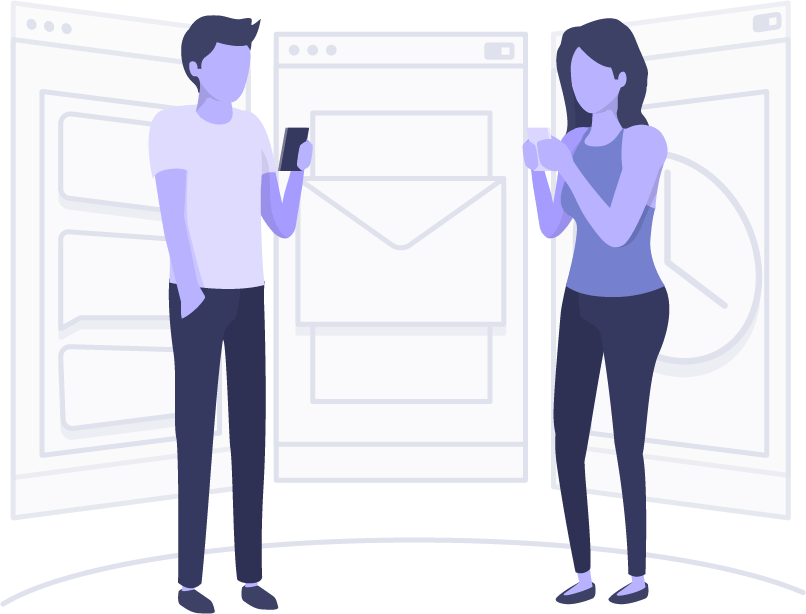 Why choose 2-WAY SMS?
Omni-channel 2-WAY SMS is part of an entire suite of applications, commonly called OmniChannel ContactCenter that support your business. Communicating with customers covers all possible channels and has never been easier!

Your identity
The 2-WAY SMS platform can send messages with your number, the one everyone knows. They will know who sent their message and can respond back.
Integration with your application
The 2-WAY SMS platform integrates with your application and you can automate full SMS sending (at trigger events) and interpret the incoming replies (such as canceling a schedule).
Marketing
Put your business first. With our app, it will be easier for you to advertise because your messages get directly to customers. You do not have to worry about sending the same message to a group of people.
Two-Way SMS – Interactive Messages
Canceled or Delayed Visits or Schedules? Too much time to confirm participation? Nothing simpler with the 2-WAY SMS services: Sends configurable messages to customers and they can send their reply via SMS. It is automatically analyzed by the 2-WAY SMS platform and can also be transmitted to your business application.
Flash SMS 2-WAY SMS
Can send Flash messages. They appear directly on the main screen of the phone, above any other application currently in use, without the need for the user to accept or access them. You can be sure that your information reaches the customer and is not lost unread in a message inbox!
Automation and Economics
There is no need to allocate workforce to communicate with customers. You are using the 2-WAY SMS platform and you are always close to your customers without the effort.
Who are 2-WAY SMS recipients?
✓ On-line Stores – Promotions or Stage Communications placed orders
✓ Hospitals, medical clinics – confirmation of their appointments transmission / recall of medical treatment
✓ Travel Agents – Recall holidays related holidays, payments, obtaining visas, flight modifications, etc.
✓ Insurance and financial institutions – sending access codes, hail, transaction, expiration policies
✓ Marketing Agents – Product promotion, promotions and discounts
Like many, many more … – satisfaction quizzes, generating access passwords, teamwork, missed calls notifications call center, technical alarms, etc.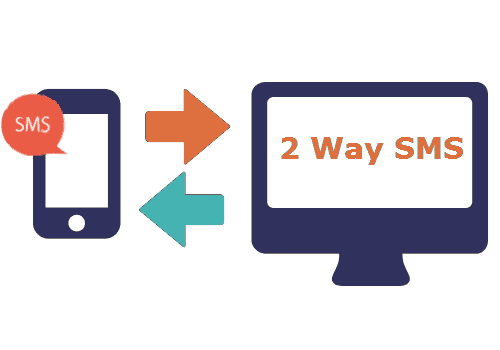 Messages carry your GSM number!
Customers know who wrote them and can answer the message.
Bidirectional Messages – Two-Way!
Our SMSs are not limited to one simple information. The platform can receive and interpret the response customer.
Omnichannel!
You benefit from integration with the rest of our platforms.
Integration with Your Application!
The 2-WAY SMS platform integrates with your base application generating automatically sending messages and sending the customer's response to it.
Flash messages!
Customers will read them for sure.