Business Phone System
The Business Phone System / PBX can support use-cases like a IVR, Call Forwarding a Mobile App for Managing your calls remotely, and boasts a Virtual Receptionist to setup handling specific to your business logic.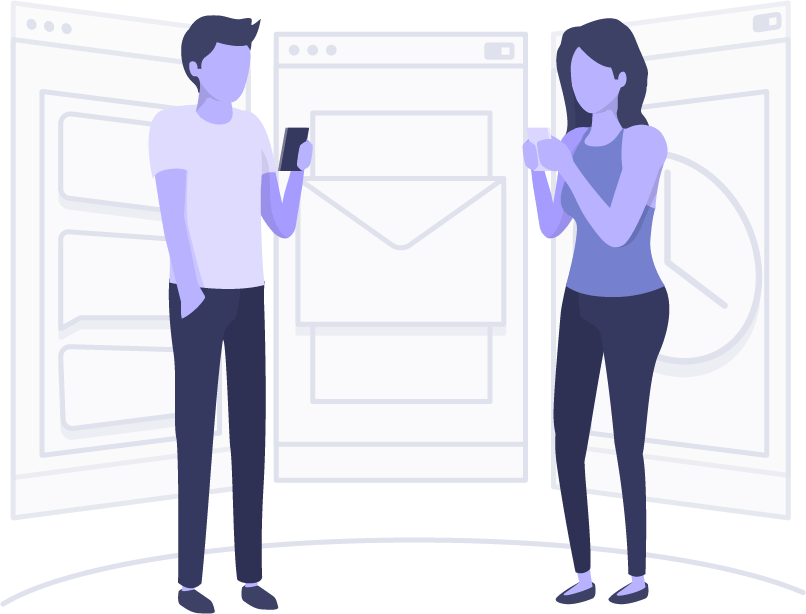 Business Phone System features
The Hosted PBX offers over 80 VoIP functions but also the unified communications service to help your organization communicate more efficiently.

✓ Auto-Attendants
✓ Call statistics
✓ Call Waiting
✓ Call records
✓ Desktop integration
✓ Conference Bridge
✓ Personalized greetings
✓ Find me / Follow-me
✓ Music for pending calls
✓ Online PBX Controls
✓ Ring groups
✓ Softphone
✓ Time-based routing
✓ Unlimited extensions
✓ Virtual Fax
✓ Editing the dialing plan
✓ And more
Hosted PBX is the easiest and most affordable option for your business phone system. Hosted PBX's VoIP service helps companies simplify how they manage their phone setup.
Everything online, all accessible
Hosted PBX (Private Branch Exchange) replaces existing phone equipment with a cloud-based PBX, which means that the office and smart phones work together and can be managed from your web browser from anywhere . Cloud phone systems make it easy to get in touch with your customers, turn any location into a job, and reduce current expenses.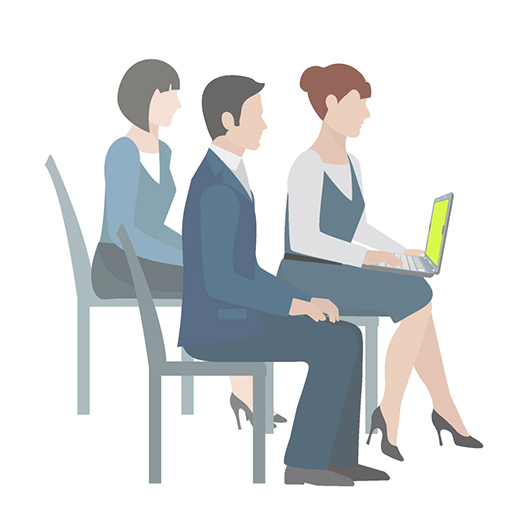 A method of communication designed to help your business
The VoIP services offered by the hosted PBX offer the ability to make all Voice over IP calls – all of which are offered through Cloud, which means that it frees you from extra equipment and allows you to continue your projects from anywhere. You can unite all communication channels (voice, customer service and video) under the same roof.
Access and configure your phone system anywhere
Access and configure your phone system anywhere
Manage your entire phone system on the go and monitor call analyzes using customized applications developed by Hosted PBX. Spend less time making simple changes to your PBX and more time to improve your business plan.

Continue conversation on any device
Access your calls, voicemails and user settings from anywhere you have internet access. Whether you use VoIP phones on your desktop or on your smartphone, the Hosted PBX adapts to your lifestyle.
| | |
| --- | --- |
| Attractive design | We understand how important our product layout is, so it becomes one of the priorities. |
| User-friendly | Fast installation and intuitive use are two key features offered by the Hosted PBX. |
| Fully Responsive | The accessibility of our products is another important asset for us. |

Configure call flow – Voice. 
Forget the call to your phone provider to add an extension or change a participant automatically. Hosted-PBX lets you manage and personalize your office phone easily. Create a call flow in minutes using our intuitive planner planner.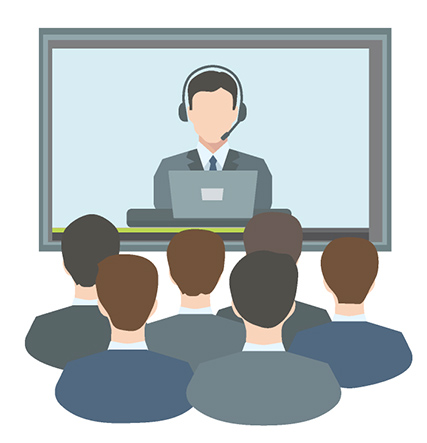 Video conferencing included in the Cloud – Voice
Hosted-PBX offers organizations of all sizes cloud-based video conferencing solutions. Connect with customers and collaborators in point-to-point direct conferencing or in multipoint virtual meetings. Hosted-PBX allows real-time colla boration, improves decision-making and reduces travel costs.
Cloud customer service. Picture?
The Hosted-PBX offers a wide range of features through a contact center. Real-time valuable reports are available to allow better management of call queues and incoming calls from customers. Increase agent productivity and improve caller experience with Hosted PBX.

Business Phone System — Advantages
What are the advantages of using the Hosted PBX? Learn more about implementation steps and benefits of VoIP services. Try it now for free!


Easy to install, easy to use
Installation in minutes
No old, complicated systems
High-quality services and 24/7 support

Security and Reliability
Stay connected at any time through the disaster recovery system
Redundant data centers protect your service
Several layers of security

Grow with you
Set up new users in minutes
Add other features as you expand
Business-friendly functionality of any size

Savings that you can rely on
Save 30% or more
A provider for all communication channels
Low, all-inclusive, monthly prices
Why Choose a Cloud Phone System?
Say goodbye to the old and complicated systems and greet the state-of-the-art technology with a safe, unique solution for all your communication needs.
Your teams will have all the accessibility they need to communicate seamlessly and collaborate from anywhere, making them more productive, more efficient and more efficient as a result.
✔ Easy to use, easy to implement
Moving the business phone system into Cloud is simple and straightforward. Configuration is fast and a Hosted PBX implementation specialist will facilitate a smooth transition for all office phones.
We can help you determine how many users and how many IP phones are needed for your business size. You can still use existing IP phones or use our free ones (see available terminals).
✔ Getting started
With your Hosted PBX phone system, connect your office phones and computers to the internet. These devices communicate directly with the Hosted PBX cloud platform for securing voice, text, audio conferencing and online meetings. It's so simple – for all your office locations.
When you see how easy it is to manage your cloud phone system, you will not want to go back to your previous phone systems.
✔ Zero Investments
You do not need to worry about the equipment – all that's needed (CISCO headphones and phones) you can  get from the Hosted PBX in custody, free of charge.
✔ Flexible management
You can manage your entire Hosted PBX phone system on your desktop computer for all users in all offices. It's an integrated solution, all managed by Cloud. You have complete control, all using a familiar, user-friendly web interface with checkboxes, drop-down menus and filled-in text fields.
It's easy to add and change users, assign phones, manage extensions and groups anytime, anywhere in the world. You do not need to call your IT department or schedule a visit from an expensive contractor or a telephone company technician. In addition, your users can manage most of their own settings on their own computers. Therefore, they manage independently by leaving you more time, more resources.
✔ Record calls
All operator conversations are recorded and available online in Cloud, and can be accessed at any time for any kind of verification.
✔ Customized statistics and analysis
Waiting too long? Many missed calls? Are some time intervals more demanding? All this and many more are available to make the right decisions for your business.
✔ Short numbers
Lost Business Cards? Get a short number (four digits)! Furthermore, we have the availability to offer a numbering range for public numbers (i.e., 021 xx xxx xx), according to each preference.
Business Phone System — Frequently Asked Questions

Can we use our SIMs for the call center service?
Yes, we also offer a SIM Hosting service, which means you can still keep SIM cards you own.
Can we still use our phone number?
Yes, you can port your phone number to us regardless of the network you were previously part of.
Does the call center and mobile app work?
Yes, but we do not recommend because the signal and, implicitly, the internet connection can be lost.
Do you also offer training to use platforms
Yes, we offer training on using the platforms and devices we offer. Moreover, we offer 24/24 technical support – whenever you encounter a problem or when you have a question you can call with confidence and we will try to respond promptly.
Can I divert a call during a conversation to another phone number?
Yes, redirection is possible, even during a phone conversation.
How fast should my internet connection be?
Unfortunately, dial-up Internet connections are not fast enough for VoIP. A broad band of reliable Internet connection such as cable or DSL is required for high-quality VoIP. The minimum bandwidth required for VoIP is 88 kbps in both upload and download directions. If you do not know exactly what your bandwidth is, you can use a VoIP speed tester to check your Internet connection. Companies that want to use several VoIP phone lines at the same time will use more bandwidth than residential users. An easy way to calculate how much bandwidth you need is 90 kbps multiplied by the maximum number of VoIP phone lines you will use.
In short, there is no need for a special connection but it is recommended to be fiber-optic internet.
What is QoS (Quality of Service) and why is it important?
QoS is a feature of modern routers that connects you to your Internet service provider. Voice over IP is a real-time protocol, which means that if it is interfered with by other intensive bandwidth applications, QoS configured on the router ensures that the bandwidth used by some applications does not interfere with the VoIP service . QoS outlines how much bandwidth is reserved for VoIP conversations, and gives these conversations a higher priority. QoS business environment is a good idea because of the number of sharing requests for Internet connection with VoIP. An alternative to QoS is an Internet connection dedicated to VoIP only.
Can I get local phone numbers from other areas?
One of the great benefits of VoIP is that you can assign a phone number in a different area than the one you are in. Companies often want to have a local presence in many different cities with a local phone number that customers can call in that area. VoIP services allow a customer to call that local number and the call can be taken over by the company from any branch in the country.
Does VoIP work with Satellite Internet Service?
VoIP is not designed for the satellite Internet service. Conversations are clear and sound, but due to the inherent delay of the satellite Internet service, participants in a conversation will experience interruptions in conversations. It takes almost half a second for the signal to be received by the satellite and for half a second for the signal to be sent back to the ground. Therefore, it takes at least a second for the person at the other end of the conversation to hear what has been said. For normal VoIP phone conversations, a DSL or cable connection is ideal. VoIP using satellite Internet will work, but you will need to accept a much slower conversation
How do you compare voice clarity to VoIP with traditional telephony?
VoIP quality has been steadily improving, and has now surpassed the quality of a traditional fixed phone. Voice clarity is determined by the quality of your VoIP provider and Internet connection.
What is an IP Phone?
IP phones are special phones that look and work as a normal phone, but will connect directly to the Internet without an ATA device (to convert analog signals into digital signals). An IP phone connects directly to the internet router and is available in both wireless, wire and wireless models. VoIP users generally opt for IP phones because they have special buttons that allow calls to be transferred, put on hold, and have multiple lines.
What is an ATA device (analog phone adapter)
ATA is a simple device that allows you to connect any standard fax machine or machine so that they can use VoIP over the Internet connection. ATA converts the analogue signal from the phone into digital data, which can be transmitted over the Internet. Answer: ATA is suitable for standard use but may not be compatible with all features.
What is a virtual PBX?
One of the latest VoIP technologies is virtual PBX or PBX hosted. This technology allows small and medium businesses to benefit from a sophisticated telephony system without investment in telephone equipment. In fact, the entire telephone system is operated and maintained by the VoIP service provider. Just like a traditional phone system, you can transfer callers, put on hold with music, set up conference calls, and you can create an automatic answer by a virtual attendant and more
Can I keep my phone number?
In most cases, you can keep your existing phone number and transfer it, allowing you to receive all calls via Voice over IP. It all depends on whether this service exists in the city where the phone number is located.
My computer must be switched on to use VoIP?
No, as long as the Internet connection is active, you can use VoIP with your computer off. Simply connect your phone to your VoIP adapter or VoIP phone in your Internet connection and you will benefit from the VoIP telephony service.